MOST OF OUR CLIENTS HAVE TRIED TO PROTECT THEIR OWN IP & BRANDS VIA GOVERNMENT SITES, I SEE MOST AT THE TIME WHEN ITS TOO LATE!
DON'T RISK YOUR BUSINESS AND ASSETS BY NOT GETTING THE RIGHT PROTECTION AND ADVICE
WHY A TRADEMARK ATTORNEY?
With 21 years Intellectual Property experience, Australian Patent & Trademark Services are a Registered Patent and Trademark Attorney firm of Attorneys who assist thousands of Australia wide and overseas businesses implement their Intellectual Property in Australia and overseas.
Don't D.I.Y. your Intellectual Property, 
let us Do It For You.
Have a professional implement Intellectual Property for you so you can get started making sales.
If you're unconvinced that you need a legal expert for this, take a look at our blog news section regarding the many Court actions where D.I.Y. trademarks failed to be enforceable or worse where the business was stripped of their Trademarks and sued for Damages.
Our Trademark attorneys are licensed to advise in Trademark law in Australia and New Zealand. We help you avoid pitfalls with your application which can be fatal when enforcement proceedings commence.
Saving you money in the longer term
A Trademark Attorney can help you avoid costly legal problems by conducting a comprehensive Trademark search before filing your Trademark Application. Our Trademark Searches go well beyond the scope of that offered during the Patent Office & Trademark office during examination of applications.
We go one step further than most
Our comprehensive searches review common law unregistered Trademarks which are not looked at by the Government. 
These rights are important to look at as they can upset ownership of a Registered Trademark.
What's included when you sign up?
The following questions (and many more) are covered when we represent you to protect a business name, brand, logo or slogan as a Trademark.
Do you know if your chosen brand or logo is protectable?
Do you know if you will infringe another brand or logo?
Are you aware of legal compliance of Trademark use?
Can you accurately identify and classify your goods and services in an application?
Are you aware of your legal rights to respond to a refusal to register your mark by the Trademark Office?
Do you know what the correct ownership for a Trademark Application?
How can you expand these trademark rights overseas?
How do you spot and stop copycats?
What if a third party opposes registration of your Trademark application?
What do you do if you receive an infringement letter?
Patent, Trademark and Product Design protection
21 Years Experience – Fellows of the Australian Institute of Patent Attorneys – Call today on 1300 138 802 to obtain protection for your intellectual property.
Intellectual Property
can include patents, trademarks and designs and many other forms of protection.
Patent
your ideas, inventions, innovations, devices, substances.
Trademark
your business name, company name, logo, brand and slogan, etc.
Designs
to protect the new shape or design of a new (or existing) product.
→ 21 years Experience
→ Registered Patent Attorney and Trademark Attorney
→ Bus. Mgmt. (Cert IV)
→ B. Sc. (hons) Biotechnology
→ 13 years Fellow of the Australian Patent Attorney Institute
I.P.T.A. is our industry Institute of Patent and Trademark specialists. Our Trademark Firm's membership is a trusted source in the eyes of the Australian market because we had to have exceptional experience and be recommended by other Patent Attorneys to even get in.
Blackberry sues Facebook – claiming that WhatsApp & Instagram infringe it's patents. It's no news
Read More »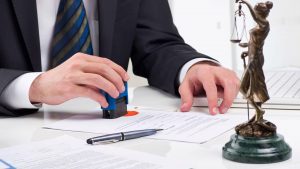 PATENT PROTECTION – How to Patent Your Idea Patent Traps – What to avoid: 4
Read More »
COFFEE CUPS: Be careful if you copy designs, you could be sued! Before you sell
Read More »
"A big thank you to Australian Patent and Trademark Services. Alex has given me a precise strategic pathway to follow backed up by his professional advice and knowledge. I highly recommend Alex and his team to guide you in the right direction. Thanks again."
GREGG COLBERT
"As a startup organisation seeking help with trademarking our company's name and logo we had been directed to Alex Ferrante for some free advice. Alex went above and beyond the call of duty by giving us over an hour of his time when only 30 minutes had been booked. He was very informative, helpful and clear about the process of obtaining a trademark. And he followed up soon after the meeting with the promised summary of our situation and suggested way forward." –
ANDY CAMPBELL
"Alex was incredibly helpful, he was clear, concise and comprehensive. I would recommend him to anybody with any doubts about the processes involved."
IAN SHARAM
Fill out the form below and a Our team member will be in touch shortly!